Best for: Tightly woven, even wave fabrics including polyester blends, cotton and linen rayon.


Best for: Simple designs & flat surfaces.

Best for: Full coverage printing, delivers a complete custom garment.


Best for: Reproducing Logos perfectly without the need to compromise.

Free return within 5 days
100% Money-Back guarantee
Free return within 5 days
100% Money-Back guarantee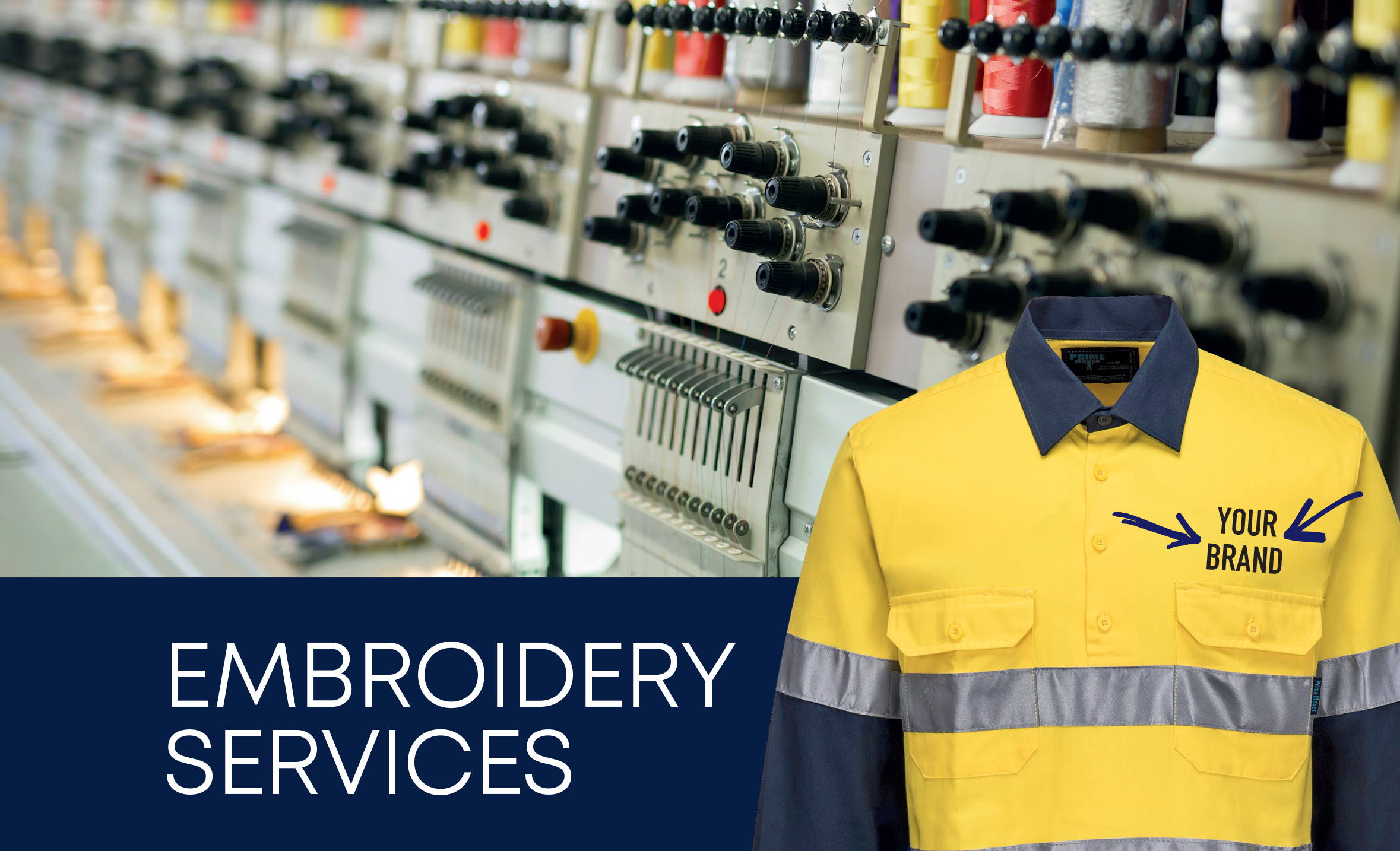 We have the flexibility to embroid 10 items, or thousands. We can embroid all kinds of diverse products - caps, golf bags, towels, karate belts, school bags, blazers, etc. If it can be sewn it can be embroidered. A free sample of your logo for approval can be arranged prior to proceeding with your job.

We embroid garments on-time. If we say one week, it will be done in one week. No extending deadlines, no broken promises. And if you need it done today or tomorrow, we'll do an honest assessment as to whether we can or not. And we'll deliver if so promised. We won't say yes, and then not deliver.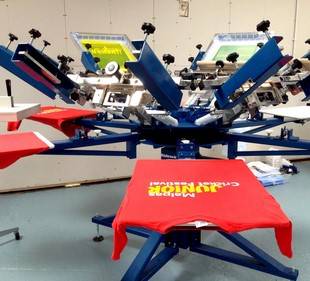 We offer different types of printing to cater for small and large orders. This can include screen printing or sublimation printing and vinyl transfers. These can all be done on our extensive range of tees, hoodies, polos and caps etc.

A vibrant range of colours can be used in printing or just 1 single colour. Printing gives the added benefit of being light weight so is suitable for larger logos. This is also a popular choice for sporting uniforms and event merchandise.

Sublimation is the best method for all over, full coverage printing and delivers a complete custom garment. If this is what you are after.

Sublimation printing yields beautiful and permanent colours that are embedded in the fabric, rather than printed on the surface. Colours are extremely vibrant and photo-realistic, with a durable and smooth feel. Images on fabric will not fade or crack even after multiple washings. Everything from t-shirts, cycling jerseys and baseball caps can be done. The design possibilities are endless.


What is Supacolour?
Supacolour is the latest technology in digital reproduction of logos.It is a proprietary technology applied in-house and in approx. 5 daysfrom artwork approval to dispatch, it is very fast. It canreproduce logos perfectly without a need to compromise.
What are the benefits of using Supacolour?
- Unlimited colours and high vibrancy
- Ultra-high detail (finest of text, perfect colour gradients)

- Allows free floating text without any weeding required, hence the low cost

- Ultra-high resolution – photo reproduction achievable

- High stretchability and versatility in terms of fabrics and where it can be applied

- Robust! Can be applied across seams and on coarse fabrics.

- 100+ washes, will outlive the product and won't peel, crack or fade.

- Using the highest quality, eco-friendly inks and no vinyl as well

- Saves time and money with very simple, cost effective pricing structure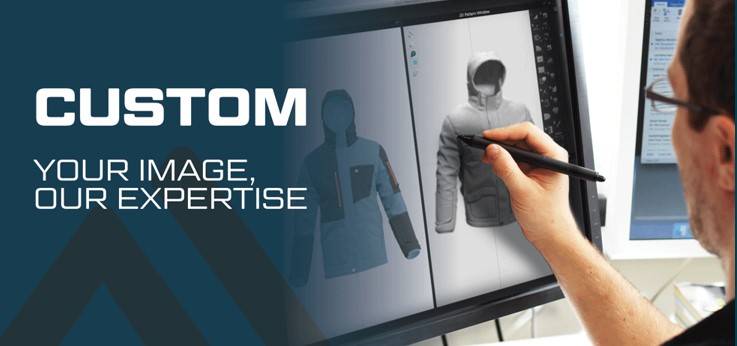 Made to order, your idea, your product. Complete designs servcie's starting with you own specifications.

Personalised, our stock, your branding. Simply replace our supplier branding with your corporate brand and colours.

Use our fully bespoke custom special service using customised fabrics & colours that are made to order.

Who can benifit from this service ?

The service is best suited for B2B clients, that are looking to personalies there branding. For more information on MOQ please contact our customer service team.