We strive to exceed industry standards, and are continually assessing opportunities for advancement.
Nurturing Our Planet
LT Workwear's Commitment to Sustainability
At LT Workwear, we take our responsibility to the environment seriously.Our products reflect a conscious choice to embrace comfort andsustainability hand in hand. Here's why sustainability matters to us.
Supporting Local Communities
Join us in our journey to create a greener, more responsible future through every sustainable choice we make.
Let's Take Care of the Environment Together.
Happy customer Nation wide with LT Workwear

Discover Our Sustainable Options
Explore Our Ethically Sourced Apparel Collection.



We're on a mission to make clothing sustainable through product design, sourcing, and compliance. With a commitment to protecting the environment, Pure Earth™ by STORMTECH is borne of conscience and consideration.
These new products represent another milestone on the road to sustainability with recycled fibers and BCI cotton. Pure Earth™ by STORMTECH includes products made from Recycled Polyester (RPET) and certified BCI Cotton.
By turning discarded plastics into Polyester and committing to sustainably sourced cotton, STORMTECH is reducing the waste and environmental impact associated with apparel production.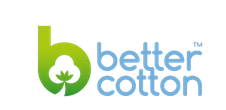 Pure Earth™ uses Polyester regenerated from PET plastic found in landfills and oceans. The fabrics are certified recycled materials by a GRS (Global Recycle Standard) Certificate. These new sustainable products give materials a second life. Using recycled polyester also reduces plastic waste and stops it from ending up in landfills. As climate concerns continue to grow, environmental sustainability has been at the forefront of our product design principles. Sourcing recycled fibers will lower the carbon footprint of STORMTECH products.
The Better Cotton Initiative (BCI) is a global not-for-profit organisation and a cotton sustainability program. It aims to make cotton production more sustainable by intending to minimize the negative impact of fertilizers and pesticides, and care for water, soil health, and natural habitats. BCI Cotton promotes better working conditions for farmers and farm workers concerning health and safety, freedom of association, child labour, forced labour, and non-discrimination. BCI Cotton is traceable to farm/field level.